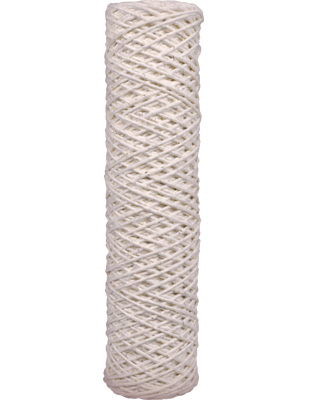 Simple Green® 50 Micron Cotton Wound Filter
This 50-micron filter uses cotton string wound around a polypropylene core to provide a balance of efficiency, capacity and flow restriction. The natural fibers provide higher resistance to changes in pressure or flow, ensuring and extending the life of the filter while the synthetic core provides improved efficiency and contaminant capacity eliminating oil, dirt, grime, rust and other particulates and debris from the fluid.
50 Micron rating
Natural cotton string
Polypropylene core
Resources
Distributors
Contact Us
Ingredients
For a list of ingredients, please see our Ingredient Disclosure page.
WARRANTY PROVISIONS: Purchaser's sole and exclusive remedies for breach on any warranty concerning this product shall be replacement of the product, or, at the option of the manufacturer, refund of the purchase price, upon return of the unused portion of the product, together with proof of purchase. Manufacturer shall not be liable for any consequential or other damage resulting from product use.