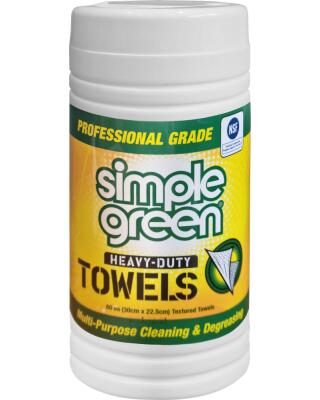 Simple Green® Safety Towels
Simple Green Safety Towels are specially designed with the industrial cleaning strength of Crystal Simple Green infused into thermally bonded, dual textured, melt-blown, lint-free polypropylene towels. These towels also have an excellent wicking/fluid-holding capacity, are highly resistant to rot and mildew and have an abrasive side for tough scrubbing.
Quick, effective and versatile Simple Green Safety Towels are the solution for your toughest, multi-purpose cleaning tasks. Powers through thick grease, tough grime, food spills, inks, wet paint, lubricants, Cleans spills and stains on a wide variety of surfaces including metal, tile, stone, sealed wood, carpet, fabric, plastic, rubber and concrete.
Product Documentation
Download the Safety Data Sheet