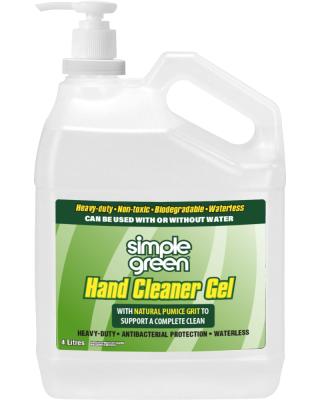 Simple Green® Hand Cleaner Gel
Simple Green Hand Cleaner Gel removes grease, grime, dirt, oil, wet paint, tar soot, carbon, and much more. Our non-citrus formula can be used with or without water and leaves no oily residue. Deodorize hands from the lingering smell of grease, oil, paint or even fish and food odours. Great for use in service bays, machine shops, MRO, commercial and industrial facilities.
Contains natural pumice to enhance the cleaning of stubborn dirt and grease.
Natural Pine fragrance.
MPI Approved C52.
Global Proficiency approved.