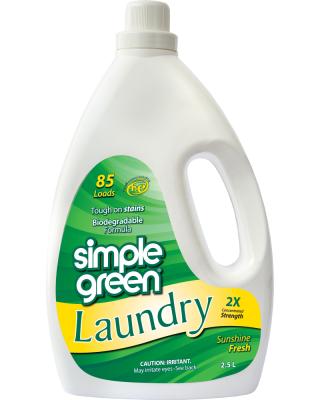 Simple Green® Laundry Sunshine Fresh
Simple Green Laundry is a 2 x concentrated strength liquid with a sunshine fresh fragrance. One 2.5 Litre bottle washes up to 85 High Efficiency (HE) loads or 66 Standard loads, and one 4 Litre bottle washed up to 140 loads!
Tough on dirt, grease, grass, food, coffee and wine.
For both top and front load washing machines.
Formulated for professional and commercial cleaning.
Septic Tank safe.
Biodegradable formula.
Additional Sizes
4 Litres
Product Documentation
Download the Safety Data Sheet