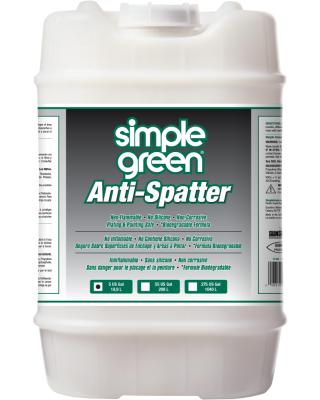 Simple Green® Anti-Spatter
Simple Green Anti-Spatter is the easy solution to protect your welding equipment and projects from unwanted spatter.
Non-Flammable, No Silicone, Non-Corrosive
Plating and painting safe
Readily biodegradable
Additional Information
Reduce costly, time-consuming spatter removal. Just spray Simple Green Anti-Spatter on areas to be protected from spatter: nozzles, diffusers & tips, and surfaces adjacent to weld. After welding, rinse with water and dry prior to plating or painting.
Ingredients
Water
Triethanolamine
Ethoxylated Alcohol
Quaternary Amine mixture
Propylene Glycol Butyl Ether
Tetrapotassium Pyrophosphate
Sodium Disilicate