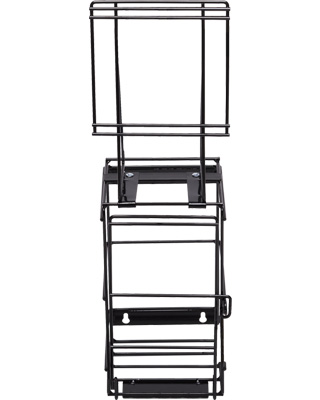 Simple Green® 1 Product Wire Rack
The durable steel of the Simple Green 1 Product Wire Rack is built to withstand heavy use. Designed to keep chemicals organized, eliminating clutter and reducing the risk of spills. Optional wall mount frees up valuable floor and countertop space. Space for an owner provided padlock helps prevent product theft and tampering. The practical design allows for easy changing of chemicals and fits Simple Green Single Product High and Low Flow Proportioners.
Use with single proportioner
Stores product on the wall
Assures product security
Resources
Distributors
Contact Us
Ingredients
For a list of ingredients, please see our Ingredient Disclosure page.
WARRANTY PROVISIONS: Purchaser's sole and exclusive remedies for breach on any warranty concerning this product shall be replacement of the product, or, at the option of the manufacturer, refund of the purchase price, upon return of the unused portion of the product, together with proof of purchase. Manufacturer shall not be liable for any consequential or other damage resulting from product use.